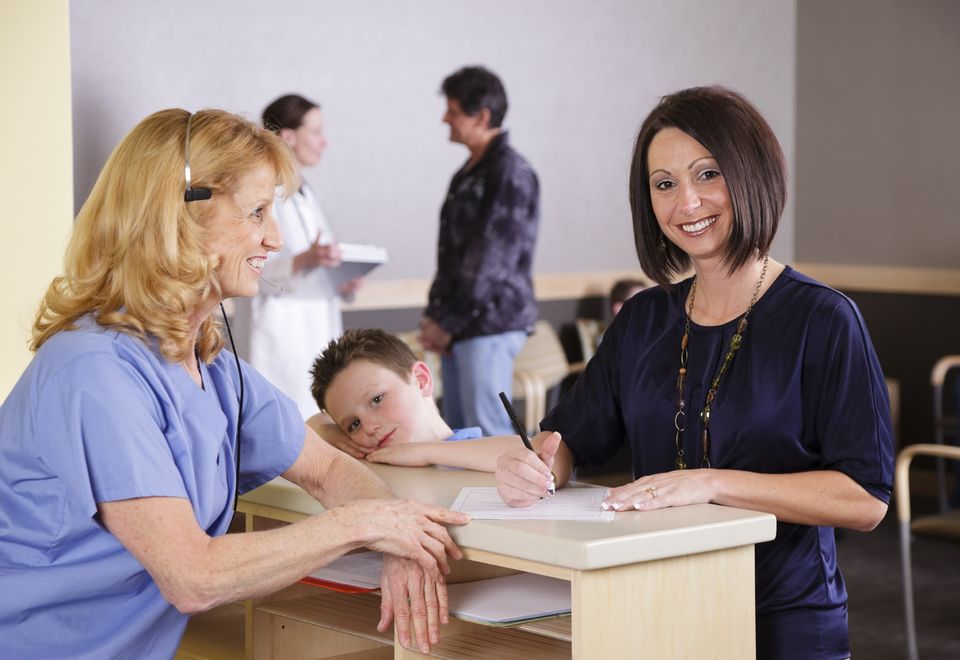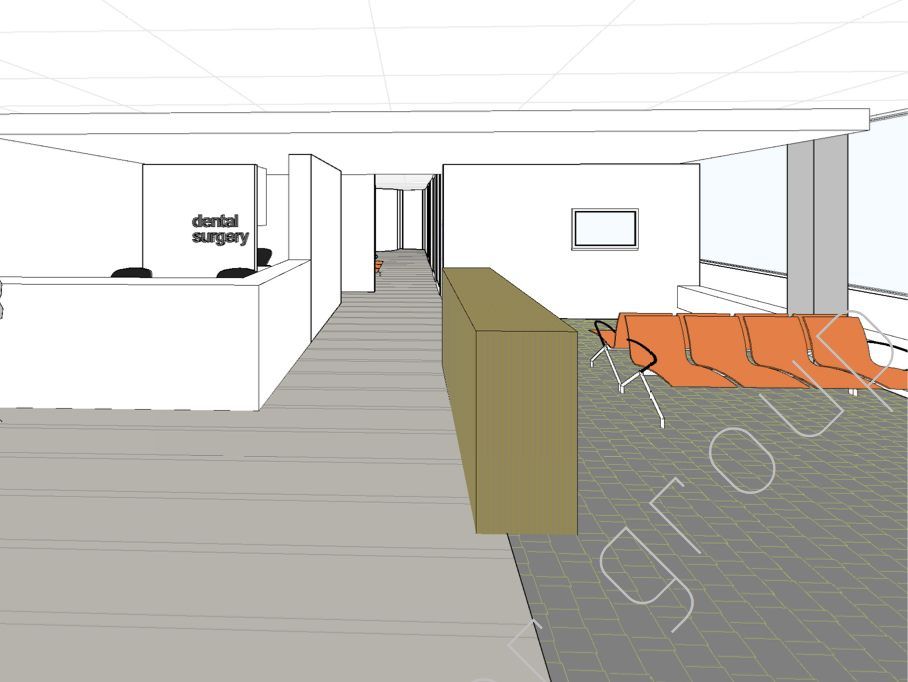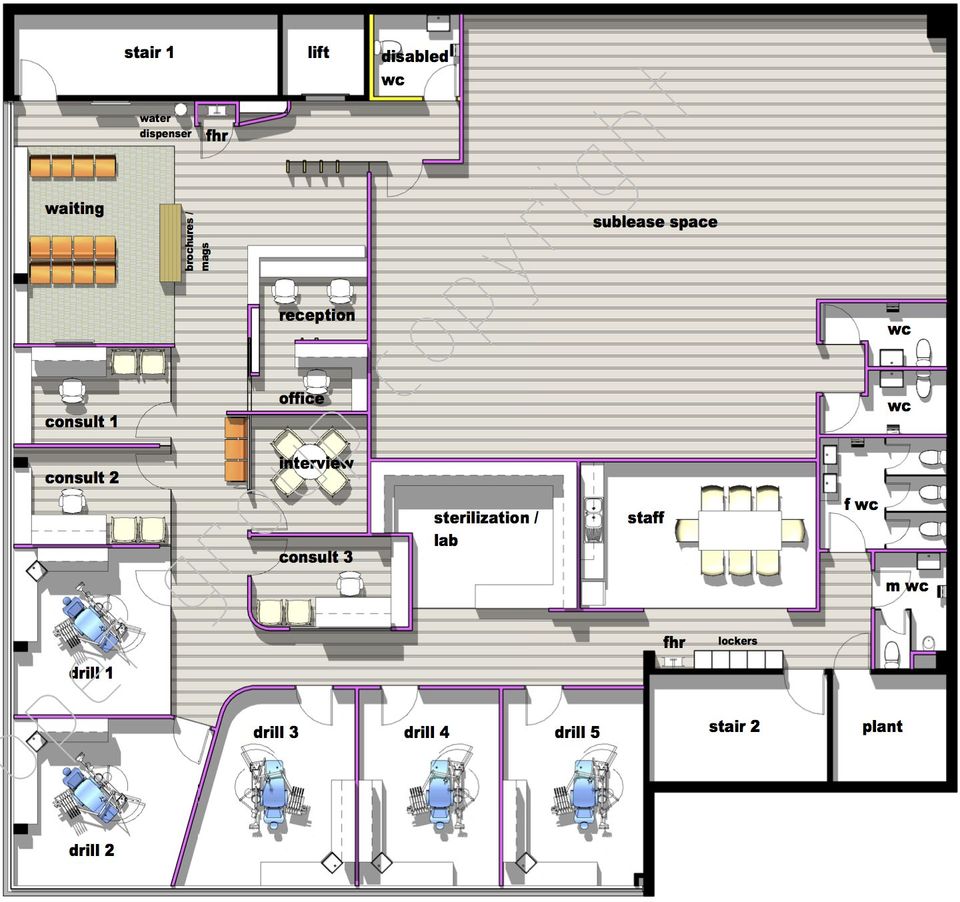 Whether you are opening a new medical or dental practice or refurbishing your existing medical centre, we have the perfect medical design to suit your practice.
Our team of experienced architects and designers will work with you to create a stylish & professional working environment.
Functionality, accessibility and ergonomics are all considered during this stage to ensure that your new medical or dental practice design suits the needs of your practitioners & support staff.
From conceptual designs to finishes & furnishings our team's quality designs will make your medical or dental centre a warm & welcoming environment for your patients.
Here at Cooper Group we understand that time constraints can be a major concern for busy dentists and specialists. We offer tailored medical and dental practice design packages in conjunction with our expert project management & fit out services to ensure that your next fit out project is completed on time & within budget.
Cooper Group design services include:
Comprehensive Site Survey
Space Planning & Concept Designs
Floor Plans
3D Renders
Building Permit Plans
Construction Plans
Furniture, Fixtures & Equipment (FF&E)
"We recently opened a brand new general practice clinic in Melbourne. The professional team at Cooper Group Australia guided us through the entire process, from the initial inspection of the property through to the design and construction of our clinic fit out. We are delighted with the end results as are our patients."
Dr Peter Bennett & Dr Mansi Patel
Southbank Medical Clinic
'The team at Cooper Group Australia did a fantastic job at Parkville Express; they were very professional & friendly. From the initial meeting right through to the handover, they took the stress out of the job and let me focus on running my business. This is the second store that Cooper Group Australia has completed for us & I wouldn't hesitate in recommending their services.'
Neeraj Vij
Business Development Manager
VIJ Enterprises Pty. Ltd.
" Thank you for creating such a great professional space for The Osteo Clinic Sandringham. We are very happy with the service provided right from space planning to the finished fitout. Cooper Group understood our needs and delivered above our expectations. We look forward to working with you on our next clinic. "
Dr Kristen Manallack
Director
The Osteo Clinic
"I was extremely glad I chose Cooper Group for my medical design and fit out. Despite the design difficulties posed by the site and my requirements, they made the process simple and straightforward. The ability to schedule our meetings after hours and on weekends allowed me to focus on my day to day business as a surgeon while the project was designed and completed. I recommend Cooper Group for medical practice design and fit out without hesitation.
Dr Jill Tomlinson –
Melbourne Hand Surgery
"Cooper Group not only provided Silcar with a quality service, their project management of our National Office's re-design and fit-out was carried out in a very professional and customer orientated manner"
Andrew Thomas
Operations Manager
Silcar Pty. Ltd.
"The Australian Dental Council is a not-for-profit organisation and had a limited relocation budget. Throughout the project Cooper Group demonstrated their knowledge and experience as specialists in office fit-out and project management. The Australian Dental Council can report that Cooper Group kept within budget and provided a high standard office fit-out. The Australian Dental Council has no hesitation in recommending Cooper Group to other not-for-profit organisations looking to undertake a relocation or office fit-out."
Lyn LeBlanc
CEO
Australian Dental Council
"Cooper Group created the design for our office and implemented the refurbishment in a hassle free, efficient and friendly manner. Their detailed quote, design drawings and sample board gave us a clear picture of what the finished product would look like. Regular updates on-site meant that we were kept informed of how the refurbishment was progressing. The project was completed on time and on budget and we thank the team at Cooper Group for ensuring the whole project ran smoothly.
Jacqueline Admiraal
LabWare Australia Pty. Ltd.
"Out of all the trades and companies we used during this busy transition period, Cooper Group Australia stood heads and shoulders above the rest. They were professional in their approach, produced high quality work and went out of their way to ensure our business was not disrupted in any way. I highly recommend Cooper Group Australia and will use them again should the need arise.
Darren Dalla
Riva Director of Testing Services Planit
Excellent client service
Intelligent Design Services
You have a business to run
Every job is important to us
Client satisfaction
request a quote